Home 2006/07 – Diadora
The country
One of Europe's favourite package holiday destinations, the Mediterranean island of Cyprus is also the supposed birthplace of Aphrodite, Greek goddess of love and beauty, who, as the legend goes, was born from the country's foamy seas and emerged ashore fully formed, the embodiment of feminine physical perfection, so captivating as to make grown men drop to their knees and weep tears of joy, which is all well and good but scant consolation to modern Cypriots, for whom beach trips are more likely spent beholding a hen party of plump, sweary Greggs enthusiasts from Bolton, who should never have been let in on the invention of the bikini. Indeed, British tourists are by far the most numerous foreign visitors to Cyprus, although exactly where they end up seems to be dictated by their age. Resorts such as Ayia Napa famously cater for the younger, louder, more excitable crowd who have typically ingested enough illicit pharmaceuticals to send their brains on an express elevator to Pluto. Meanwhile, Paphos and the west coast typically welcomes an abundance of retirees, including the occasional old school football hooligan looking for a 'spot of bover', whose ability to propel chairs across town squares has mercifully diminished with their advancing years.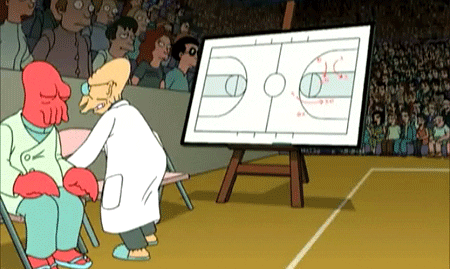 Discounting the masses of sunburned, drug-addled, liver-compromised tourist toerags, Cyprus has a population of around 1.2 million, 77% of whom identify as ethnically Greek, while 18% are Turkish. Not that the two groups will be sitting down for coffee and a doughnut any time soon, or going to school or work together, or indeed doing anything other than glaring menacingly over a ruddy great big wall at each other whilst sharpening their kebab knives, and that's because, since 1974, the island has effectively been split into two separate political entities. Being neither Greek nor Turkish, I am obviously ill-qualified to comment on why this should be, and attempting to do so in such a limited space and with such a basic understanding would probably come across as offensive, crass and culturally insensitive. Excellent, here goes.
Pre 1960 – Originally settled by Mycenaean Greeks in the 2nd millennium BC, Cyprus subsequently endures centuries of invasions by the Egyptians, Persians, Romans, Venetians and Ottoman Turks, before the British take over the island in 1878 by utilising their tried and trusted technique of asking really, really politely.
1960 – Cyprus declares independence from the UK but maintains a clause allowing Britain, Greece and Turkey the right to intervene at any time, proving that the Cypriot dictionary's definition of "independence" may be in need of an update.
1964 – Noticing the simmering tensions between the two sides, the ever-helpful UN dispatches their finest strife-keeping forces to the island.
1974 – The hard-line military junta in Athens instigates a coup in Cyprus with the aim of uniting the country with Greece. Turkey says "nuh-uh" and invades the northern third of the island, leading to mass population displacement, destruction of civilian property and, worst of all, Turkish Delight being added to the nation's Quality Street tins.
1983 – The "Turkish Republic of Northern Cyprus" declares its independence which, predictably, is recognised only by Turkey, while the rest of the world shrugs its collective shoulders upon confirmation that this will in no way affect flight costs, travel insurance premiums or the price of a kebab.
2004 – Despite being told reunification would be a prerequisite for joining, Cyprus is admitted into the EU anyway. Both Greek and Turkish Cypriot representatives welcome the move, that is until they realise they're only allocated a single parking space in Brussels and will have to car share, leading immediately to fresh conflict following a string of passive-aggressive comments concerning the correct use of one's indicators.
So there you have it. Reunification talks have apparently restarted as of 2014, but are currently progressing at a snail's pace, if you imagine that said snail has been drugged, glued to the ground and is also dead. Sadly, it would appear that many observers now see partition as the best solution for the country's future, a shame for younger generations on both sides of the divide, who now might never have the opportunity to get to know and hate each other properly.
Meanwhile, football in Cyprus largely apes the country's political segregation, even down to the island fielding two separate national sides. Like the controversial state it represents however, the Turkish Northern Cypriot team lacks official recognition (they're not members of FIFA, nor are they realistically ever likely to be) meaning they cannot play full international matches, leaving Greek Cyprus – playing simply as "Cyprus" – to represent the entire nation on the world stage. This isn't a task they've always managed with very much distinction mind you. For decades the Cypriots remained firmly welded to the bottom rung of European football, with most qualifying competitions passing by in a flurry of heavy defeats, the absolute worst of which occurred in 1969 when a ruthless West Germany handed out a 12-0 walloping on their way to the 1970 World Cup in Mexico.
The team's form began to take a turn for the better around the early 1990s, no doubt helped by an abrupt swelling of UEFA's membership due to the disintegration of the USSR, violent dismemberment of Yugoslavia and the competitive debuts of several micro nations such as San Marino, Liechtenstein and the Faroe Islands. Playing against lower ranked nations for a change afforded Cyprus the chance to actually accumulate a few victories, and also the confidence to break from their damage limitation mindset when faced with superior opposition, leading to some highly impressive qualification results, including a shock 3-2  win over Spain (Euro 2000), a bizarre 4-4 draw away against Portugal (Euro 2012) and a boisterous Euro 2008 campaign that saw the team hold Germany to a 1-1 draw, defeat Wales 3-1 and hammer a sizeable nail into the coffin of Steve Staunton's  managerial career via a 5-2 humbling of his Ireland side in Nicosia. Overall, the Cypriots' lack of consistency means that a major tournament debut probably isn't on the cards any time soon, however seeing how we probably would have said the same about the likes of Albania and Iceland prior to 2016, and with the recent expansion of the Euros and World Cup to 24 and 48 teams respectively, this may not be the distant pipe dream it appears.
The shirt
Honestly, whatever happened to Diadora? Back in the 90s the brand was everywhere. In fact, I distinctly remember flicking through the pages of Match magazine as a teenager and constantly finding Diadora adverts inviting me to spend extravagant volumes of cash on football boots endorsed by the likes of Roberto Baggio, George Weah and Roy Keane, while said players beamed (or, in Roy's case, scowled) at me from the pages, instilling in me the belief that by donning these magic slabs of footwear I too could blaze a penalty over the bar in a World Cup final, become president of Liberia or deliberately cripple Alf-Inge Haaland.                      Most of the company's dalliances in the kit market were also confined to this era, including designs worn by Italy and Belgium at USA 94, so their re-emergence in 2006 to supply lowly Cyprus for a single qualification campaign (Euro 2008) seems slightly random.
As for the shirt itself, there seems to be some debate as to whether this is actually the home or away design. Traditionally, blue is Cyprus's first choice colour, reflecting their Greek roots, however the Euro 2008 qualifiers saw the team utilise the white change strip for some, though not all, of their home games. They were certainly clad in white for the three famous results against Germany, Wales and Ireland I mentioned earlier but donned this blue version for  the home defeat against the Czechs, who themselves had switched to white for the game, even though they typically wear red. Confused yet? I know I am. Anyway, this shirt is decent, if unspectacular, and certainly genuine. I've been to Paphos twice so I'm well aware just how easily one can pick up a cheap knock off version from a tatty souvenir shop, many of which end up on ebay once the suckers realise the dubious nature of the garment and attempt to sell it on to other suckers. Ah, circle of life.