Home 2014 – Lotto
The country
Comfortably Central America's most laid back, tranquil and politically stable nation, Costa Rica took the unusual step of disbanding its military in 1949 and hasn't looked back since, save for the occasional nervous glance at the border to check that neighbourhood bullies Nicaragua aren't mockingly prepping an invasion force of surly 12 year olds to swarm over, step on their reading glasses, administer several million wedgies and make enquiries as to just why so many of them insist on punching themselves in the face.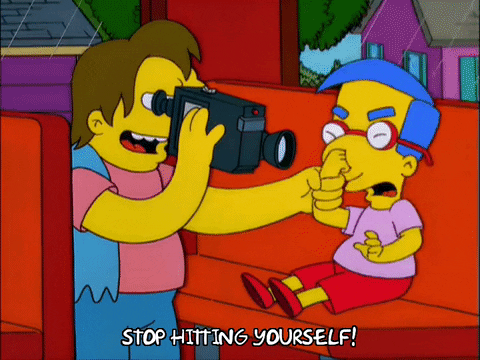 On top of their pacifistic outlook, Costa Ricans are also global front-runners in environmentalism (over 98% of electricity needs are generated via renewable energy sources), education (97% child literacy rate) and even life expectancy, which at 79.3 years is actually higher than that of the United States. Appropriately, the national expression is "Pura Vida" or "Pure Life", a motto that encapsulates the people's desire to live honestly and with impeccable integrity, and can usually be found printed on a t-shirt being flogged to gullible tourists for about £75 a go.
Remarkably, Costa Rica's swathes of unspoilt rainforests contain 5% of the entire planet's biodiversity (a massive amount for such a tiny place) and are flush with exotic species such as jaguars, tapirs, various monkeys, parrots, hummingbirds and the unique basilisk lizard, sometime referred to as the 'Jesus Christ lizard' due to its ability to sprint over water at full pelt, thus reminding us of that much loved bible story where our lord and saviour remembered he'd left the oven on and had to dash home sharpish to prevent all the loaves and fishes from burning. As for the country's human residents, most are of mixed European (predominantly Spanish) and Amerindian descent. There is also a growing population of American ex pats setting up retirement homes, although any relatives back home wishing to send granny and gramps a Christmas card will first have to suss out the utter crapshoot that is the Costa Rican postal setup.                                In short, they don't have house numbers or even street names for the most part, instead relying on vague directions and proximity to some landmark or physical feature, therefore a typical address might read something like this;
"Third white house, 300 yards on left after the petrol station, next to the pineapple tree. No, that's a mango tree, keep going, past the menacing teenagers outside the local shop who always ask you to buy them cigarettes, then turn right. No, that's left. Seriously? You can't tell right from left? Anyway, straight on until you see the driveway with the bright yellow Volkswagon Beetle. No? Shit, he must be out. OK, fuck it, you'll have to go and ask the smoking kids if they know where it is. You might have to buy them some beer first though."
Honestly, who'd be a postman.
Costa Rica are undeniably the kings of Central American football, and while this may seem rather faint praise, the "Ticos", as the national team are known, have actually been pulling up some fairly sizeable trees of late. Most notable were their performances at the 2014 World Cup in Brazil where, plunged into a group with three former world champions (Uruguay, Italy and England), which they were largely expected to prop up, the team instead emerged unscathed with two wins and a draw, ultimately reaching the quarter-finals finals before bowing out to the Netherlands on penalties. In fact, aside from a whitewash at Germany 2006 where they lost all three group games, the Costa Ricans have proved remarkably competitive at the finals since debuting at Italia 90. Despite arriving as 1,000-1 outsiders for that tournament, the Ticos stunned Scotland 1-0 in their opener in Genoa before also defeating Sweden 2-1 to qualify for the last 16, where their mischief finally came to an abrupt halt via a 4-1 tonking by Czechoslovakia. Then, at their next outing in 2002, the Central Americans paid the price for a rather cavalier attacking philosophy, missing out on the knockout stages on goal difference after copping a 5-2 hiding from Brazil in a game so open and strewn with missed chances at both ends it could easily have finished 10-10, and where you half expected to hear someone declare "rush goalie" at any given moment. Indeed, I distinctly recall getting up really early to watch that match live from Korea. My memory might be a little hazy, but I think it looked something like this. At the time of writing, Costa Rica have recently secured qualification for Russia 2018, their fifth World Cup finals overall,  and while repeating their heroics from Brazil might well be beyond them – especially as the element of surprise will be somewhat diminished – you don't imagine any of the other teams will be particularly thrilled to find them in their group either.
The shirt
In my last post (Cook Islands) I made a note of Lotto's chronic lack of imagination when it comes to producing shirts for the tiny island nations of Oceania. Mercifully, they tend to put a bit more effort in when producing kit that's likely to be seen on a global stage such as this sterling effort that the Ticos wore during their historic 2014 World Cup adventures, though annoyingly they actually chose to don the white away version for four of their five matches, with this red design only seeing the light of day during their dead rubber 0-0 draw with England in the group stage.
I'm always a bit of a sucker for shirts that brim with little touches and details, and this one certainly fits the bill. From the subtle golden flashes on the shoulders, to the broad yet tidy blue flash across the chest, to the "Ticos Contigo" ("Ticos with you") message inside the collar, you can tell that Lotto really went to town on this one, possibly due to Costa Rica being their only clients present at the finals, so it's not as if the designers had bigger fish to fry. I've also always really liked the Costa Rican badge, not least because it appears to depict a gangly, ill-proportioned player emerging from a vortex to another dimension and ready to unleash rubber-limbed havoc upon earthly defences, which if nothing else would at least offer some clues as to the origins of ex Derby, West Ham and Ticos striker Paolo Wanchope. Hey, anyone who can do this to Manchester United at Old Trafford is just fine in my book.
Niiiiiiiiiiiiiiiiiiiiice.